Bake Sale Blitz
Inspiring Others to Bake a Difference
July 29th - August 5th, 2014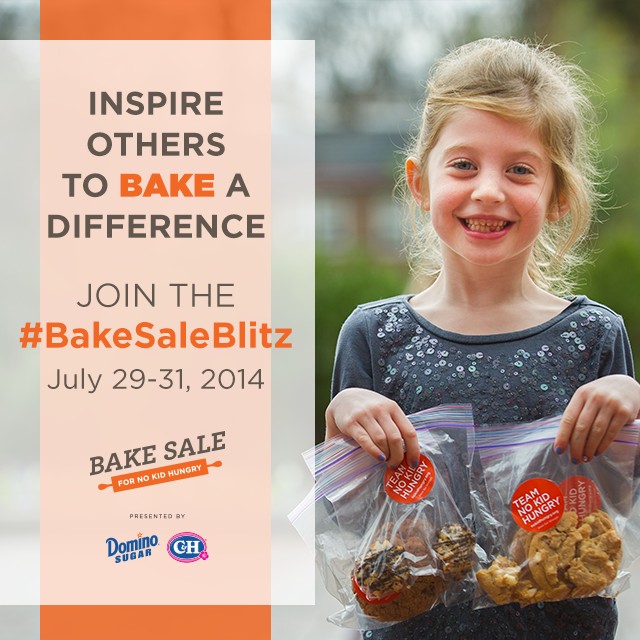 Share Our Strength's Bake Sale for No Kid Hungry is a fun and tasty way for people across the country to help end childhood hunger in America. That is why we are setting out to recruit more bakers than ever before and we need your help.
Join us July 29th-August 5th, 2014 for our first ever Bake Sale Blitz, a competition to see who can get the most bakers to register to host a bake sale in one week. The more that register, the more that bake - and ultimately the more money raised to feed our nation's hungry kids!
Compete against other bake sale enthusiasts to get as many people to register during our blitz and the top 3 recruiters will win one of our amazing prize packages. (See below)
Please note: Although people need to register during the blitz, they can host their bake sale any time of the year!
How it works:
1. Enter Here anytime before August 5th.
2. Once you enter, you will receive an email with your own personal link to our Bake Sale registration webpage.
3. Send your personalized link out to family and friends between Midnight on July 29th and 11:59PM EST August 5th, 2014.
4. Get as many Bake Sale registrations as you can.
5. Win some amazing prizes.
Domino Sweetens the Deal with $20!
Domino Sugar and C&H Sugar will donate $20 to each Bake Sale that registers during our Bake Sale Blitz - July 29th and August 5th, up to $10,000! Register now to trigger a $20 donation to your bake sale! $20 can provide a child with up to 200 meals!
Prizes:
Grand Prize Winner
Williams-Senoma Open Kitchen Hard-Anodized 10-Piece Cookware Set
Le Creuset Set of 3 Mini Cocottes
Glazed, Filled, Sugared & Dipped - Signed by author and pastry chef Stephen Collucci

Second Place
Le Creuset Set of 3 Mini Cocottes
Woodbridge by Robert Mondavi Caring Cooler
One Year Subscription to Good Housekeeping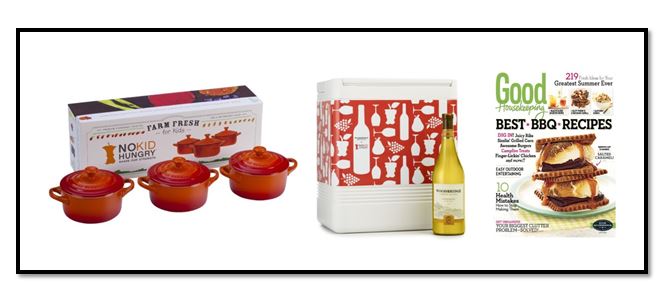 Third Place
The Four & Twenty Blackbirds Pie Book - Emily Elsen and Melissa Elsen
Lidia's Favorite Recipes - Lidia Matticchio Bastianich and Tanya Bastianich Manuali
The French Kitchen Cookbook - Patricia Wells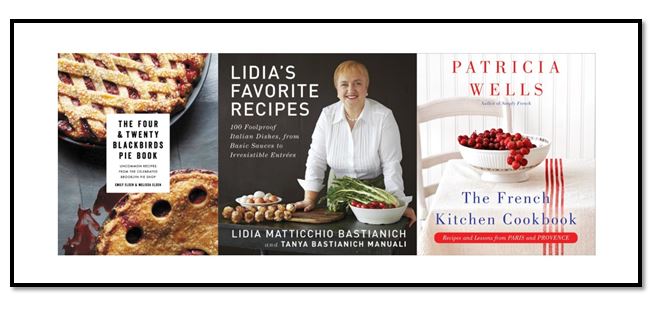 If you have any questions about our Bake Sale Blitz, please email Susan at smontgomery@strength.org.
Please view our Terms and Conditions.