How Bake Sales Fight Childhood Hunger
Baking An Impact

Funds raised by nationwide Bake Sales for No Kid Hungry support Share Our Strength's No Kid Hungry campaign, which is ending childhood hunger in this nation by ensuring all children get the healthy food they need, every day. By connecting kids in need with nutritious food and teaching their families how to cook healthy, affordable meals, the No Kid Hungry campaign surrounds children with healthy food where they live, learn and play.
Share Our Strength's focus is on long-term change – the difference between just feeding a child today and making sure that children in the United States never go hungry. Since 1984, Share Our Strength has raised and invested more than $376 million in the fight against hunger —including nearly $12 million from bake sales.
Check out these examples of Bake Sale funds at work.
MILLERSVILLE, MD
THE LONG-TERM EFFECTS OF SCHOOL BREAKFAST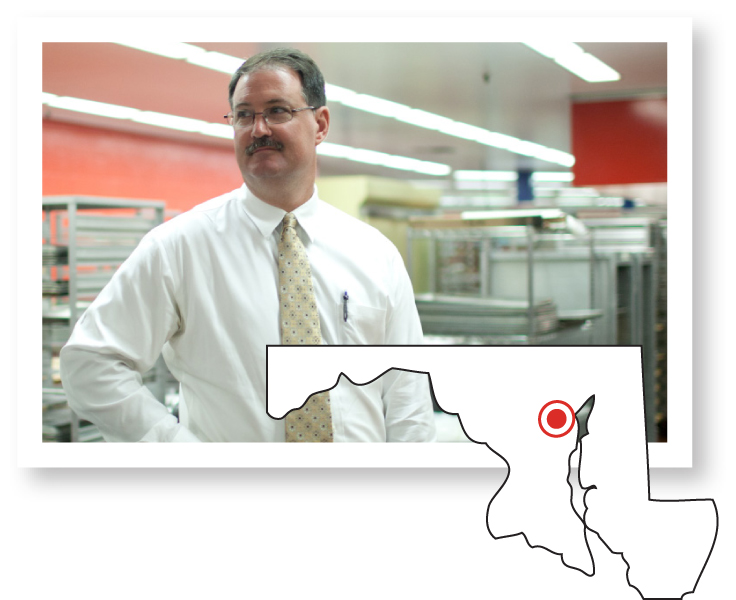 Grants provided by funds raised through Bake Sale for No Kid Hungry are helping to increase participation in the School Breakfast Program across the country. Principal Sean McElhaney of Old Mill Middle North is a great example of this. Thanks to the help of No Kid Hungry, he began an innovative breakfast program at his school three years ago. His students now start the day with breakfast which means they are nourished and ready to learn. "I feel it is my duty to have each child prepared to receive the instruction in the classroom. Our discipline is at an all-time low, achievement is climbing and my students love to come to school. The comments, smiles, fist bumps, and increased test scores reassure me that what I am doing is working. And the common thread to many of these successes is our breakfast program."
LITTLE ROCK, AR
GETTING MORE MEALS TO KIDS OVER THE SUMMER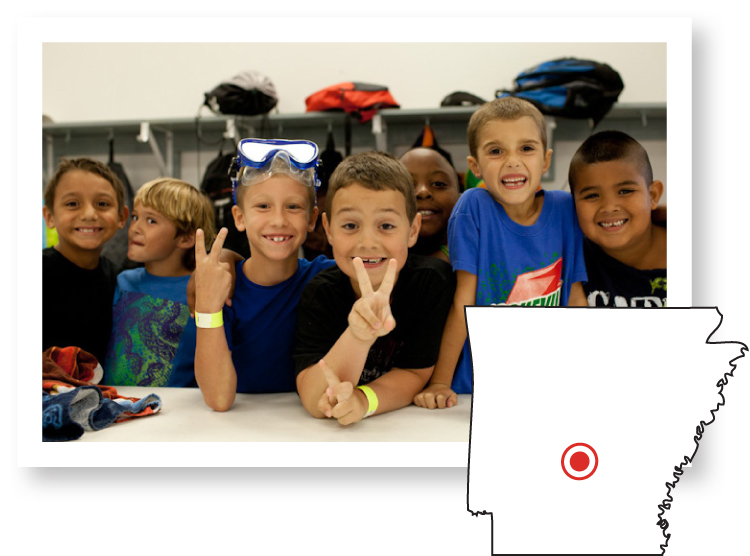 Barbara Mickles works for a local Head Start program in Little Rock, Arkansas. Through her work, Barbara realized kids were not eating regular meals outside of school, especially during the summer months. Determined to make a difference, Barbara opened a summer lunch program at her church. Today, because of Barbara's dedication, kids struggling with hunger receive free, nutritious meals that help them stay healthy and active every day throughout the summer. Thanks to a grant from No Kid Hungry funded by money raised from Bake Sale for No Kid Hungry, Barbara's summer meals program was able to purchase equipment and help with transportation costs allowing her to serve even more kids. Barbara is just one example of someone making a difference in her community. Thanks to the No Kid Hungry campaign and other leaders like Barbara, an additional 114 summer sites were established just in Arkansas alone last summer.