Feed Our Future - Join Me In Ending Childhood Hunger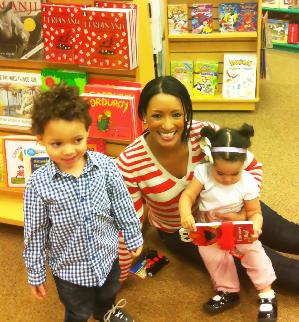 Friends,
No child in America should grow up hungry. But too many kids in our country don't have the food they need to thrive.
No Kid Hungry is connecting kids all across the country with healthy food where they live, learn and play. In my residing state of Massachusetts, 17% of children go hungry. This is unacceptable.
I have personally witnessed children as young as 4 years old taking snacks from their classmates at school because they didn't have food of their own. It broke my heart.
I knew I had to do something to help my community so I joined the No Kids Hungry volunteer program, Cooking Matters, as a Culinary Course Instructor.
As an instructor, I teach children, teens and adults from low-income families how to make affordable and healty meals. I am new to the program but after seeing how enthusiastic and excited the students were during my first class, I knew No Kids Hungry would become more than a volunteer effort, it would become a part of my life.
With your support, we can help to ensure that children in America receive the proper nutrition and resources they need to thrive in their communities. Food is a necessity, not a luxury.

Every $1 you donate can help connect a child with up to 10 meals.

Will you help me end childhood hunger?
Thank you all so much.

Vanessa
#feedourfuture