bob blumer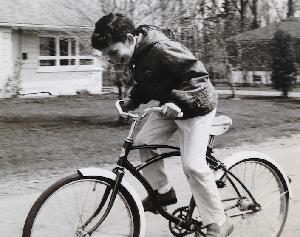 I'M ENDING CHILDHOOD HUNGER IN AMERICA — AND YOU CAN HELP
No child in America should grow up hungry. But too many kids in our country don't have the food they need to thrive.
i'm doing my small part to help end childhood hunger in America by supporting the No Kid Hungry campaign for my third year in a row. To date, i have personally raised over $19,000. No Kid Hungry is connecting kids all across the country with healthy food where they live, learn and play. As part of the previous rides, i've seen the money at work and the happy faces, first hand.

Every $1 you donate can help connect a child with up to 10 meals.

Please help me in support of this noble cause.
View More
Latest Donors
Ted and Robin Eccles
$750
Mei Hu Chu Foundation
$300
Mr. Robert Mark Hemphill
$200
Miles and Susie Rubin
$200