GTN's 6th Annual Beards & Braids for Busy Season!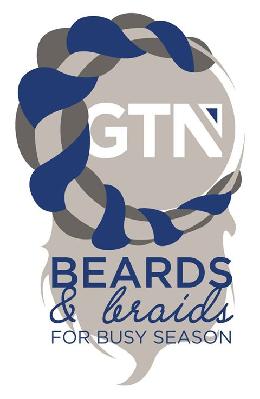 To read more about the BBFBS initiative, please copy and paste this link into your web browser: https://blog.gtn.com/2019-beards-and-braids-for-busy-season
This year we have chosen to support No Kid Hungry - Share Our Strength (NoKidHungry.org) for their "Powered by Breakfast" campaign.
No Kid Hungry is a national campaign run by Share Our Strength, a nonprofit working to solve problems of hunger and poverty in the United States and around the world. After 25 years of successfully investing in local nonprofits and helping find the best approaches to eradicating poverty and hunger, Share Our Strength launched No Kid Hungry in 2010.
In a nation as rich as ours, no kid should go without food. But the good news is, we have a solution.
Effective programs already exist that can reach every school-aged child. When you make breakfast part of the regular school day—served to kids in class or from grab-and-go kiosks—you can reach a lot more kids. Studies show that children from low-income families who eat school breakfast are significantly more likely to do well on tests and miss less school.
Thank you for your support for BBFBS and No Kid Hungry!
Don't forget to follow us on Twitter: @GTN_US #BBFBS #BeardsandBraids #TaxBusySeasonIsFun #GTNevents and post your own beards and braids on Instagram: gtn_us #BBFBS #BeardsandBraids #TaxBusySeasonIsFun #GTNevents.
View More