GTN's 5th Annual Beards & Braids for Busy Season!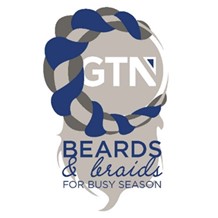 This year we have chosen to support No Kid Hungry - Share Our Strength (NoKidHungry.org).

No Kid Hungry is a national campaign run by Share Our Strength, a nonprofit working to solve problems of hunger and poverty in the United States and around the world. After 25 years of successfully investing in local nonprofits and helping find the best approaches to eradicating poverty and hunger, Share Our Strength launched No Kid Hungry in 2010.

Please support us & our beards and braids by making a donation to our page!

What happens when you give to No Kid Hungry?
Schools get the things the need like carts and equipment to make breakfast a part of the school day and serve afterschool meals.

Lawmakers pass legislation to feed children.

Research uncovers better ways to reach hungry kids with food.

Local community groups receive the tools and resources to end childhood hunger in their own communities.

Summer meal sites can feed kids with help from items small and large like coolers and mobile meals trucks.

Low-income families learn how to purchase and prepare healthy food on a budget.
Don't forget to follow us on Twitter: @GTN_US #BBFBS #FUNrazor and new for this year! Post your own beards and braids on Instagram: gtn_us #BBFBS #FUNrazor
View More