Isaac Calpito's No Kid Hungry Page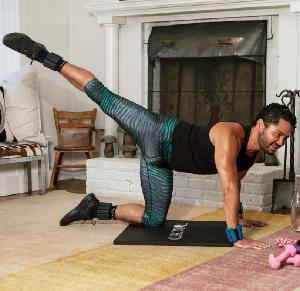 Isaac is helping to make sure the most vulnerable people get the help they need during this precarious time. His hope is that by offering a free daily Torch'd workout via Instagram, his community of friends and clients can come together to help not just themselves, but also those directly in need right now.
Even in more "normal" times, 1 in 4 children in America lives with hunger. I find this unacceptable. Let's get Torch'd together for No Kid Hungry, using the power of community and fitness to make sure kids are fed in this time of crisis. Join me on Instagram @Isaacboots every day at 11am ET for an incredible workout, and if you love it, consider paying it forward with a donation to No Kid Hungry. A gift of $50 can connect kids to 500 meals - imagine the amazing work we can do together!
Torch'd by Isaac is a vigorous flow of targeted repetition & body resistance that fires up every fiber of your body from the inside out. Join us on Instagram @ isaacboots every day at 11am ET, then come back here and make your donation.
View More
Supporters
Edelman Family Foundation
$80,000
Isaac & Kelly's Instagram Fundraiser
$62,036
Lizzie and Jon Tisch
$61,000
Labor Day Torch'd
$27,094
The Edelman Family Foundation
$27,000
Pam Benger slotus1 Fundraisers
$24,958
Torch'd After Dark
$22,000
Zara Tisch Birthday Torch'd
$20,030
Lisa Rinna & Isaac Facebook Fitness Summit
$20,018
Isaac and Vanessa Hudgens Stream
$15,836
Livestream with Lisa Rinna
$15,573
Isaac's Instagram Fundraiser
$15,255
Armie Hammer & Elizabeth Chambers Fundraiser with Isaac
$15,134
Isaac's Instagram Fundraiser with Friends
$15,081
Isaac and Vanessa's Insta Fundraiser
$13,066
Skolnick Family Charitable
$10,000