Zerto Fundraiser - No Kid Hungry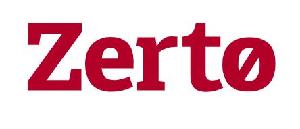 During these uncertain times we are grateful for our systems of support; from our colleagues to our families and communities. As we adjust to the new normal of our day-to-day lives few of us face the added worry of food uncertainty. For many children, this is not the case. No Kid Hungry connects kids to healthy food, every day of the year, even in times of disaster - when it is needed most.
Please contribute what you can, and Zerto will match this amount up to $5,000 USD.
For any questions, reach out to Carley@zerto.com
View More
Supporters
Zerto Corporate Donation Match
$2,330
Kim Starbranch @ Zerto
$100
in honor of Carley's birthday
$50