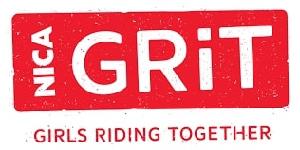 NY GRiTs-Giving
Hi, GRiT Fam! 2020 has been quite the topsy-turvy year. We at NY GRiT thought that our last GRiT event of the year should be GRiTs-Giving: a Virtual Bike-A-Thon to raise money to help No Kid Hungry feed children who are less fortunate than ourselves. Why not do something for others while doing what we love at the same time, right?
But when is this event? How does it work? How do we raise money? All great questions.


NY GRiT 1st GRiTs-Giving will be the weekend of December 5th-December 6th 2020.
It works a little something like this:
1) Go to our No Kid Hungry Page
2) Join the NY GRiTs-Giving team by clicking the Join The Team button.
2 ½ ) If you only want to make a one-time donation, click the Donate Now button.
3) Fill out the info and start sharing your page with others to start collecting donations.


More Cool Deets


Besides raising money for a great cause, another cool thing about this GRiTs-Giving Virtual Bike-A-Thon is that you are in control of donations. You can ask people to donate per lap, per mile, or per hour. People can donate if you decide to bike indoors or outdoors and you can even participate in any two-wheeled discipline you want. People can even donate if you go to practice, do a chill ride, or competing in a time trial! The possibilities are truly endless.
Considering this event is virtual, we were hoping to add another layer of virtualness by asking you to share a picture of your Bike-A-Thon experience with our Instagram Page @ nicagrit.ny


And finally, since this is the season of giving (and an extra incentive is always a fab motivator), we have some cool Molly Hurford Shwag to send to our top fund-raisers!


So please join us in giving back and riding bikes during our 1st GRiTs-Giving!


Thank you so much,
Tami & D
NY GRiT Coordinators
View More

Dolores Diaz
$50

Team Honor Roll
Michelle Reiser-Memmer
$50
Recent Donors
Clare Seidel
Michelle Reiser-Memmer
Anonymous