2017 Bake Sale Rock Stars &
Top Fundraisers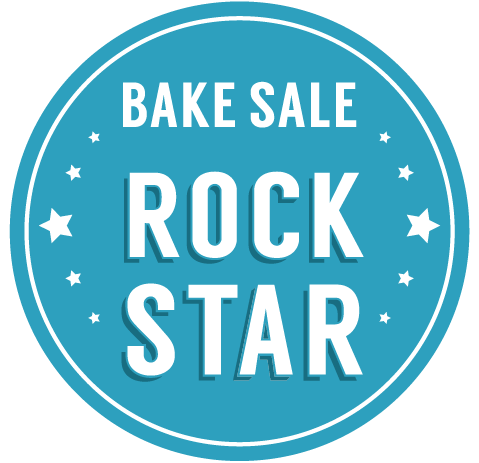 Thank you for your hard work! Congratulations on your Bake Sale success!
Through Team No Kid Hungry, we are providing innovative hunger solutions in communities across America, implementing solutions that break down the barriers that keep kids from the healthy food they need to thrive. It is important work. It is necessary work. And you are an integral part of its success.
2017 Bake Sale for No Kid Hungry Top Ten Fundraising Teams*
Top 5 Individual Fundraising Teams
Gina Reardon
2017 KC Team for No Kid Hungry
$84,394.65
Jessica Reinmann, Holly Blum and Allison Spiegel
The Great Chappaqua Bake Sale
$15,650.59
Christine Laspalakis
Valentine's Day Charity Bake Sale
$14,198.65
Tyler Zager
Tyler's 2017 Bake Sale
$8,008.13
Brooke Foster
Brooke's Bakery
$5,431.00
Top 5 Company Fundraising Teams
Domino Sugar/C&H Sugar
$47,613.02
W.R Grace
GRACE HealthMatters
$24,557.00
San Francisco Cooking School
Holly Jolly Bake Sale
$12,690.00
Morgan Stanley (Erin Brooks)
Morgan Stanley Sweet Treats
$12,539.00
CohnReznick
$5,239.00
*As of 12.21.17







2017 Bake Sale Rock Stars
Members of the Bake Sale Rock Stars, our club for top fundraising bake sale teams, raised more than $1,000 with their bake sale efforts. Do you want to be a Rock Star, but need help with your bake sale? Email us at bakesale@strength.org and we will help you reach your goal.
Congratulations to all the 2017 Bake Sale Rock Stars! Way to go!*
Sally Kaye, Sally Kaye's Bat Mitzvah Bake Sale
Linda Strohmeyer, Tuxedo Park
Julie Dant, 2017 Stifel "Dough for Kids" Bake Sale
Cathy Malin, Fairlington 4th of July
Martha May Fink, Martha May's 11th Annual Bake Sale
Monica Carrie, 2017 PepsiCo Bake Sale
Pina Dapra & Layla Pazman, Pina and Layla's Bake Sale
Juliet Wolfe, Miss Wolfe's Kinders Care
Marie Wiehler, Garrett, Damon and Jason Stop Hunger Bake Sale
Michelle Harris, Dedrick's No Kid Hungry Bake Sale
Lynsey Kling, Caley's Bake Sale
Darlene Laurita, Seaview Orthopaedics
Sharon Baker, Dayton Home Consultants
Jennalyn Andrada, Bake it, till you MAKE IT!
Brittani Robbins, A Little Slice of Heaven
Alexis Chase, Alexis's Sweet Treats for No Kid Hungry
Lisda Verhey, Project KIDS
Erinn Edwards, NTEU Chapter 284 No Kid Hungry Bake Sale
Elli Davis, E&B Confections
Heather James, Baking Bonanza!
Kim Santamaria, Bellula
Gail Fitzpatrick, Dylan and Caitlin's SOS Bake Sale
Brenda Duncan, Insuring Against Hunger
Lynder Festa, MSCI Inc.
Fiona Godes, Fiona's Sweets - #justbake
Nita Millstein, Pastries in the Park
Alison Welch, Coverys Cares
Alia Lambert, Team Buttercream
Stella Lissak, B-Day Bake Sale
Emily Butler, The Great Food52 Bake Sale
Muriel Carpentier, 2017 Quotient No Kid Hungry
Nationwide Real Estate Executives Long Beach
Halley Chambers, The Great Food52 Bake Sale
Finn Coyle, Finn's Fantastic Baked Goods
Sloan Reid
Tolisa Watkins, Baking A Difference Again
Lindsey Gray, Eggshells Kitchen Co.
Jennifer Stone, The Mar Vista Stone Family
Tami Ostrom, Kiddos Cooking
Suzanne Giddens, Tax Defense Network
Tina Wray, Catalent Cares
Robin Lefevre, Baking to Make a Difference
Kathryn Wantuck, Sweet Stella's Bake Sale
Leah Ellis, Comfort the Soul - No Kid Hungry Bake Sale

Joyce Sun, Annie Sun, Victoria Woo, William Qin, Sean Qin, Brandon Woo, Henry Sun and Ben Qin - Bake2Help
*As of 1.8.17